Release 2.20
ОпубликованоJune 2, 2021
Changes and features added in this release:
Space user management
A tab has been added inside the space with a list of all users who have access to this space. The following functions are available
adding users
editing user information
editing user access to projects
deleting users
copy an invitation to space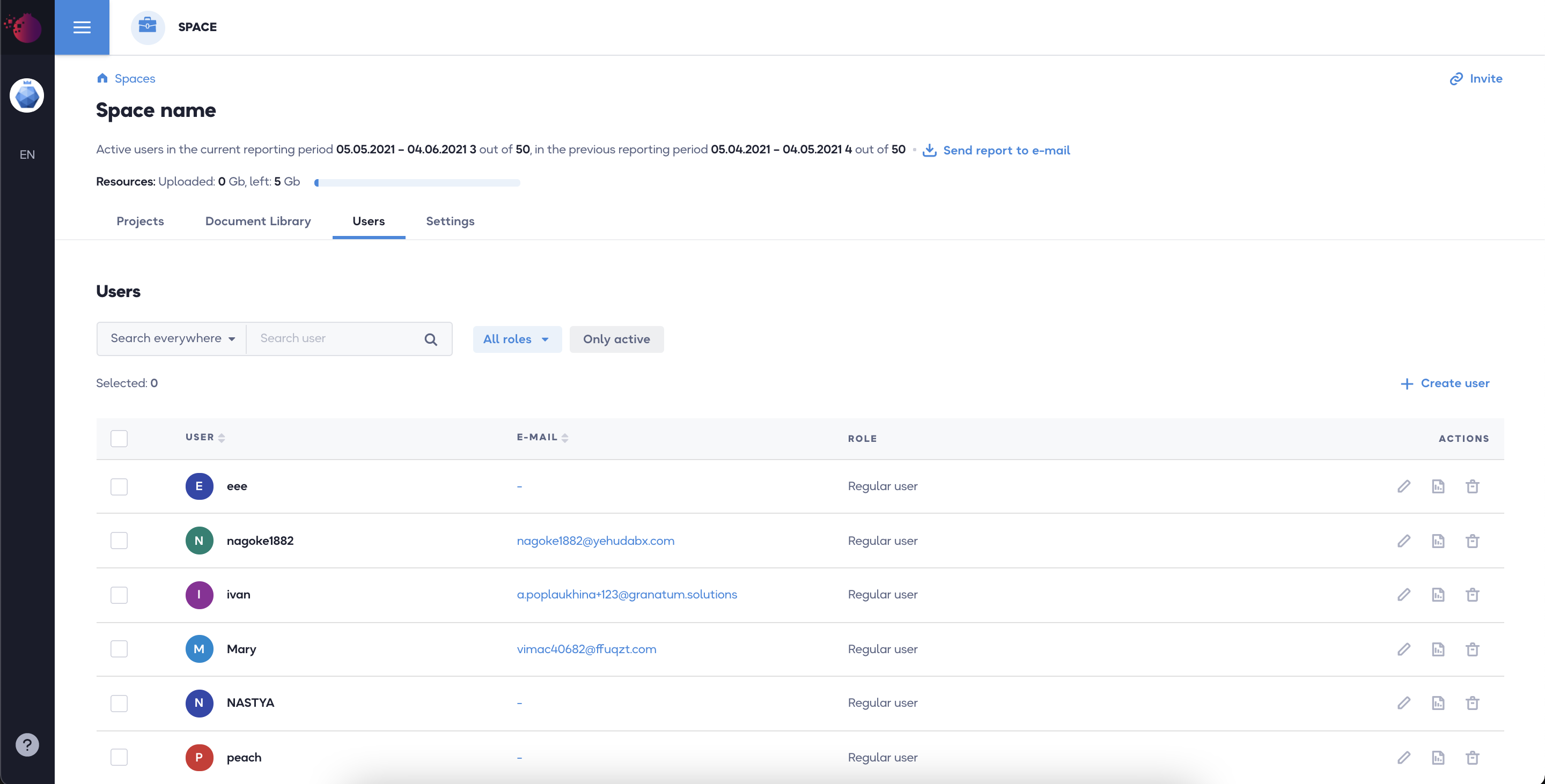 Video lessons
Video lessons for session administrators have been added. The window with the lessons is floating, you can work and watch the video at the same time. In the future, the set of video tutorials will be replenished.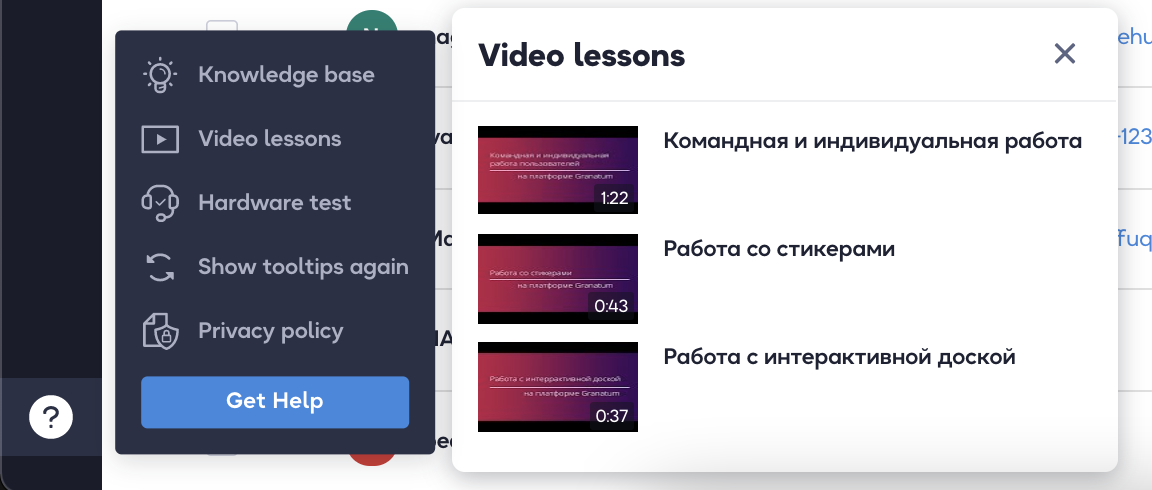 Script for the page
Added script for the page – text only for administrators. You can write notes for the host in the script. Each page has its own script.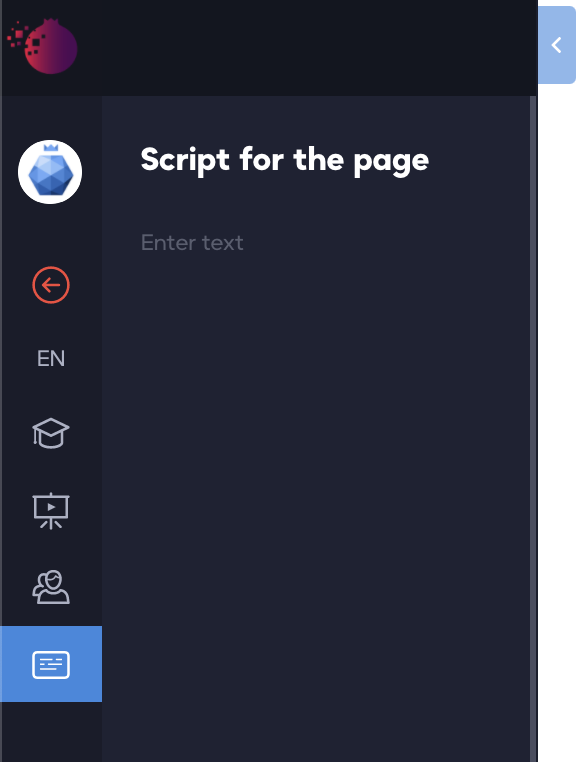 Test results block
The "Test results" block has been added to the "Task results" section. It needs you to show for all users the results of the knowledge assessment test on another page. This block can be used as a leaderboard so that users can see who scored the most in the test.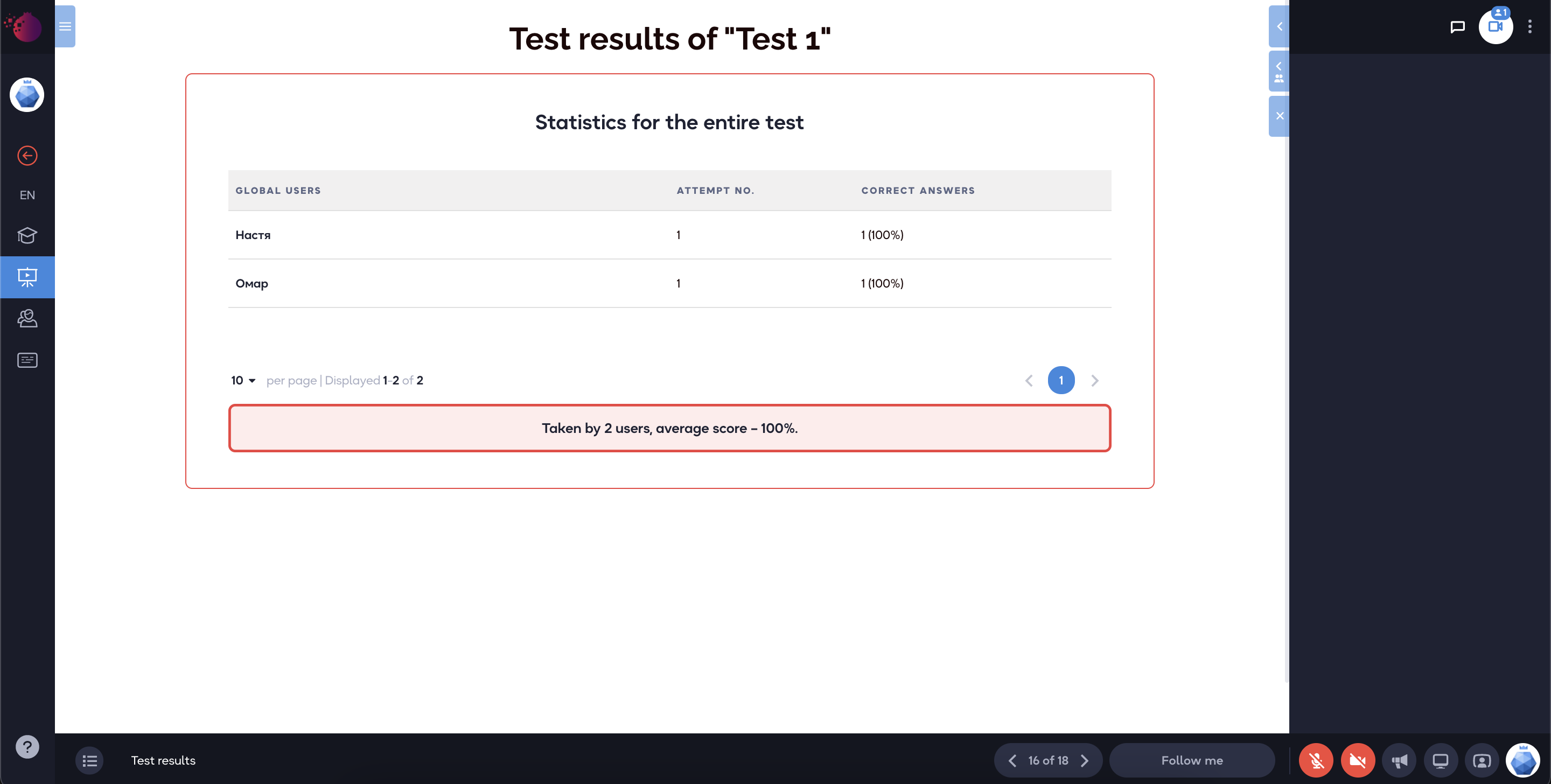 Refinement of the video panel
Many invisible but significant changes have been made to the video pane to stabilize and optimize its performance. We also fixed a bug where the video of users from the Mozilla Firefox browser was inverted.
Reset presentations on new passing
If you create a new passing of the session, all presentations in the session will automatically be turned over to the first page.
Name via social networks
If you sign in via Google or VK, you will now be prompted to change your name.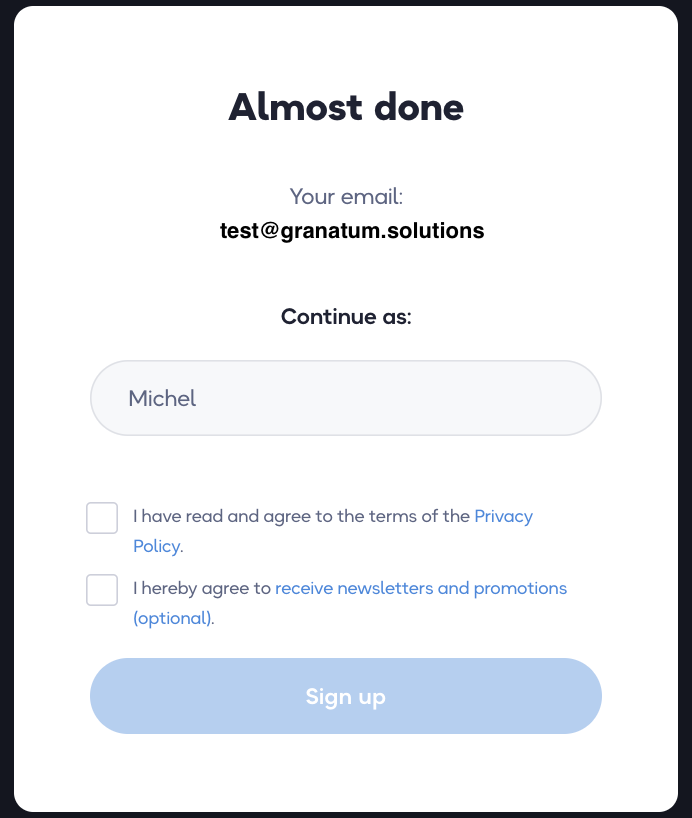 Resource progress bar
A progress bar has been added to the space header. It shows the amount of memory occupied by space resources.

Tooltips improvements
Headers and a Back button have been added to tooltips. The Back button allows you to return to the previous hint.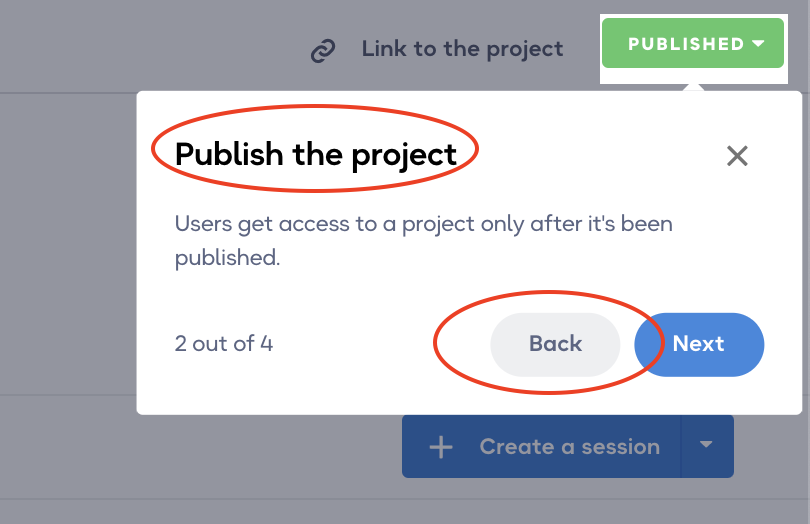 Profile menu
The appearance of the profile menu has been improved.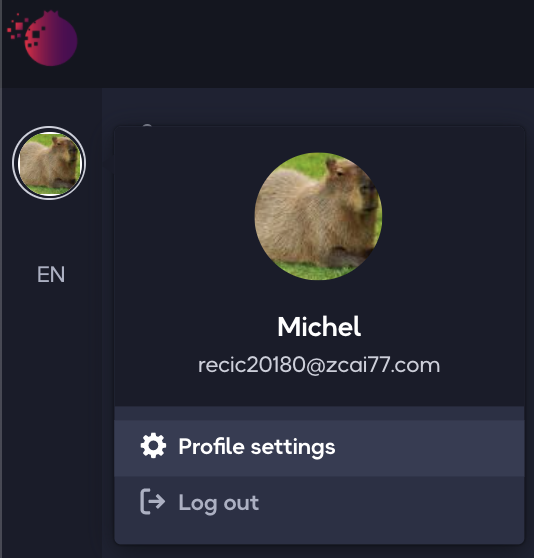 Design improvements
A lot of edits have been made to eliminate minor defects in the design of the portal. In particular, tooltips, as well as some icons, buttons, and interface elements have been brought to a common form.
Select the report period
When you download a session report, a window now appears where you can set the period of the report.